Is software testing a good career?
Throughout my many years as a consultant, I've been asked this question a fair few times.
The short answer?
It depends.
I've been asked this question by people from many different careers.  From those just fresh out of higher education to those who have had a decorated career in other industries.
Whatever your reasons for wanting to look at the Software QA industry, I'll try and break down this question into detailed answers.
A Good Career in Software Testing depends on your expectations
Before you try and understand if software testing is a good career, you might want to understand what software testing is all about first.
I suppose if it hits your expectations then it may be a good career for you.
Then again, if like any other job, it isn't up to the mark then you probably won't enjoy it.
Software Testing is a recognised career around the world and still growing.
One of the many reasons why software testing is a good career is because it's a respectable and renowned career all over the world.  
Software testing roles span across the globe from the Americas, Europe, Asia, Africa, Middle East to Australia.
A Career in Software Testing has a low barrier to entry
Another fantastic reason you may want to start a career in software testing is that you can become a software tester without any experience.
You may see entry level jobs asking for an academic qualification, but the truth is that in most cases you won't need a degree.
A willingness to learn, the right attitude and some common sense is all it takes to get started.
Opportunities for growth within different niches in the software testing industry
One of the reasons I love the software testing industry are the doors and window of opportunities that are available.
Unlike some professions where there is limited room to manoeuvre, software testing allows you to choose the direction you want to take.
You can choose your career path
Which brings me nicely onto my next point.
When you're starting your career in software testing, you want to make sure you're exposed to as many areas as possible.
This basically means that you'll be able to understand very early on what areas you like and what areas you don't.
You'll also be able to gauge your strengths and weaknesses.
So for example, do you like to focus on manual testing or automation?
Do you like reading requirements and writing test cases?
Do you love to roll up your sleeves and prefer test execution?
Or are you someone who enjoys writing documentation and processes?
It's REALLY important you work with an organisation where you're exposed to as much of this as possible.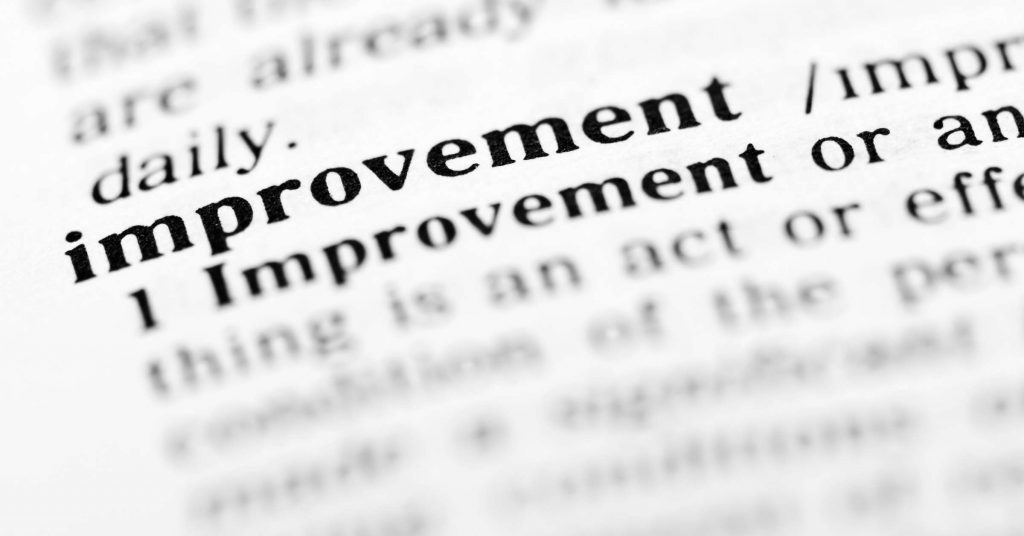 You are constantly learning and developing your skills
They say that software developers have to constantly learn new languages.
Us software testers are also the same.
As a tester your role is about always improving the quality of software so you're always learning new skills, techniques or methods.
This can take many forms such as professional qualifications, internal training or independent training.
I know that even if I'm not on a training course, I'm ALWAYS looking at how to improve processes to make them more efficient.
If you like process improvements as an example then you'll LOVE a Test Management role.
As well as tangible skills there are also transferable skills that you'll learn.
For example, as you grow, so will your confidence.
For example, your presentation and communication skills to stakeholders.  I've seen many of my colleagues grow from shy and timid people to really being able to hold their own in front of senior management.
You can become a software tester from other disciplines
Some of us 'Old Skool testers, were not always testers.  
A lot of us landed these roles by, accident or without even realising.
Upto more recently, I've known colleagues that have come from careers such as Project management, clerical and non IT roles into Testing.
Don't worry, you can still get into a career in software testing from other industries.
Stepping stone for other careers such Project Management
In addition to coming from other disciples, I've also known many software testers moving out of Testing and into careers such as Business Analysts, Project Management and Software Development.
Software testing is a fantastic career which can also be a stepping stone for other career paths.
I've known many people who have taken this approach.  
What was key is that the grounding of their career came from what they learnt in their Software testing journey.
Will allow you to collaborate with people from all facets of the Software Development Life Cycle (SDLC)
One of the great things about software testing is the amount of interaction and collaboration required from many different teams.
As a QA Tester, you'll be engaging with a number of people on the project these could be;
Business Analysts (BA's)
Software developers 
Project Managers (PM's)
Project Management Office (PMO)
Vendors
Software Architects
Hardware Architects
IT Security (IT Sec)
Operations Teams (Ops)
Internal Audit – Three lines of defence teams (3LoD) if working in the risk/banking sector.
End users (when it comes to UAT)
Application Support
Internal Test team colleagues – both onshore and offshore teams
External Auditors such as the 'Big 4' or Organisations.  
Legal
Compliance
These are just the ones that come to mind right now.
It also depends on your organisation and the way it's setup.
Money (it can pay well)
Ok so lets address one of the main factors that may sway your decision.
Money!
Software testing is a good career path when it comes to money.  It does pay well.
There's a common misconception that software developers get paid more.
 I don't think this is true.
While there may be some slight differences, I don't think there is a major difference.
To be honest, who cares?  
Unless you have some experience of coding and WANT to be a developer or an SDET I don't see why so many people are worked up about this.  
I'm not a career advisor and nor do I know your personal or financial situation.
What I will say though, is don't base your decision solely on how much money you can earn.
You should probably look at the income potential alongside the description of the role to understand if it's something you think you'll enjoy doing.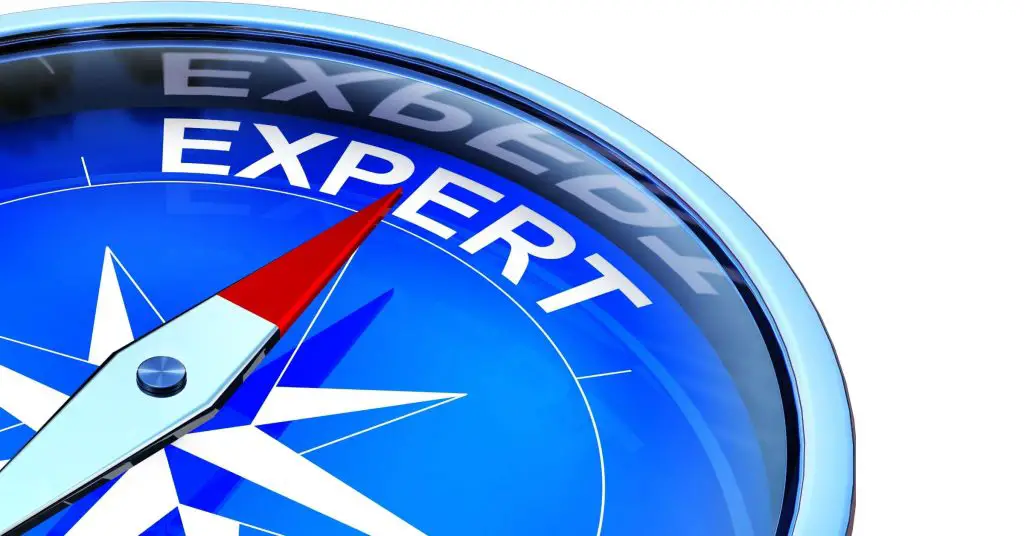 Become a Specialist or Subject Matter Expert (SME)
You'll find that in IT careers, someone who is an expert in a specific area tends to earn more money.
This could be a particular piece of software or an industry sector.
This is also mostly true for software testing.
For example, a Test Manager in the airline industry is quite a specific niche as it requires particular industry knowledge.  
Another example may be the banking or the finance industry which also has quite significant regulation.  Investment banking and Foreign Exchange are two types of heavily regulated industries.
An example of niche specific Test based roles may be;
"A Test automation expert that knows API testing, Swift and the Forex/settlement market well".
As you can see from the above, forex and settlement are very specific industries within the banking sector.  Now add to this someone who is familiar with automation APi testing that knows SWIFT.  
It will also be assumed that this person is familiar with banking regulation too.  
As the roles get more and more specific, the number of candidates become less and the rates go up.
You'll see a fair few of these type of roles pop up in job boards.
The point I'm trying to make is that try to focus on becoming an expert in a specific area for the future and build towards that.  
Just make sure you don't niche down too much where there aren't enough roles.
Invest in specialist long-term skills which will help you stand out from others.  Being an SME is an excellent way to acquire long term work.
So for example, in the list below pick I would suggest you pick a sub item from each item below and specialise in it. 
Application

Pick a software testing based application and become an expert in it.  Know it better than anyone else.  For example, ALM, JIRA (Atlatissan suite), Rational.  It doesn't matter, just pick one.

Non Technical Skill

Pick 1 specific skill and become an expert in it.  For example, Defect management, project management, writing documentation.

Test Type

Pick a test type and specialise in it.  For example, manual or automation.

Industry

Pick an industry you want to specialise in.  For example, banking, airlines, media, retail FMCG.  This will mean that you will already be familiar with industry regulation, vocabulary and best practices. 
You don't need experience in software testing.
If you're starting a career in software testing but have no QA/testing experience then it's still good news nonetheless.  
If you're from an IT background or a graduate then a career in software testing may be suitable since you're familiar with some software development life cycle concepts.
However, this is NOT a requirement at an introductory level.
You don't need to know any code or development knowledge to get started
When I started, I couldn't code.  In fact, I still can't code to a competent level.
I know VERY basic Java but not anything to write home about.
System.out.println("Write home about");
I would describe my career as pretty good and quite successful to date, all whilst not knowing how to code.
Don't let the lack of coding experience hold you back.
Make sure you grasp the basic concepts for Software testing first.
If you want to learn code then you can do this at a later stage.
A great way to get into IT
If you're looking to get your foot in the door to a career in IT, then Software Testing is an excellent place to start.
As I've mentioned above, the barrier to entry is low but that doesn't mean that Testing is an easy job.  It's quite the opposite.
What I love about working in QA is that it allows you to engage and interact with so many different departments and people.
Whilst I've stayed in Testing, working with so many people has really opened my eyes to the types of roles out there.
For example, if I wasn't testing, I'd love to be a Business Analyst or a Digital Project Manager.  Even the IT Security and Architecture side was something that I found really interesting.
That's just me, I've always been a curious kind of person who wants to know everything.
However, I always found that there was always something else I wanted to learn within the testing industry so I've stayed in it.
Great if you have customer service, people and relationship building skills
What I notice is that the human element of software testing is often not mentioned.
It's an industry that requires a GREAT deal of interaction.
Building relationships are absolutely paramount.
It doesn't matter whereabouts you are in the chain of command.  One thing is for sure, you'll be to-ing and fro-ing from one team to the other and really in the thick of it.  
Having good communication and relationship building skills are skills you'll definitely need as part of your arsenal.
Not only will it make your life easier, it also means you can call favours when you need them.  In a legit way of course.
Let me explain.
I'm not talking about any dodgy favours here.  None of that "I'll scratch your back if you scratch mine" nonsense….although it does happen.
I wish it was because of my looks, but sadly it isn't. 🙂
What I'm talking about is when you build good relationships, it can potentially save you tons of time.
For example, if I need documentation approved quickly or a task expedited, I can usually get this done due to my strong relationships.  Totally within the rules that is.
This is because of the credibility and trust built up with colleagues over the years.
If I need something explaining, rather than setting up meetings, I can walk over to a colleagues desk and literally ask them for 10 minutes of their time.
Strong relationships are VERY important in any job.  In Testing, it's imperative.
Do you strive to continuously want to improve and make things better?
I'm one of those people that like to look at what I did last and see if I could have done it better.
With a career in Software testing, there are so many things that you can always tweak and work on to improve.
Processes, documentation and lessons learned are just a few things you can work on.
It's a really good career if you like to strive for quality and perfection.  The clue is in the word 'quality'.
A Career in Software Testing Allows you to be creative
I've worked with testers who do the basic minimum to get the job done.
Then there are the superstars.
Working on software quality will mean that you'll have to think of unique and creative ways to 'break' the software you're testing.
If you're functionally testing software, trying to think 'outside the box' and ways to generate exceptions can be fun.
Let you test cases be your canvas and your keyboard be your paintbrush.
Software Testing is a good career if you thrive working under tight deadlines and pressure
Some people love working under tight deadlines and pressure.
If you like this kind of challenging environment then a career in software testing may be for you.
Nobody likes stress…yuck, but pressure can be quite good as it allows you to challenge yourself.
It sometimes can bring out the best in people.
Can become a freelancer after several years of experience
As mentioned above, a career in software testing has a large scope.  Many Permanent employees at some stage may want to consider offering freelance consultancy services.
The market for contract workers, especially within software development has always been buoyant.  Especially in the UK, Europe and the United States.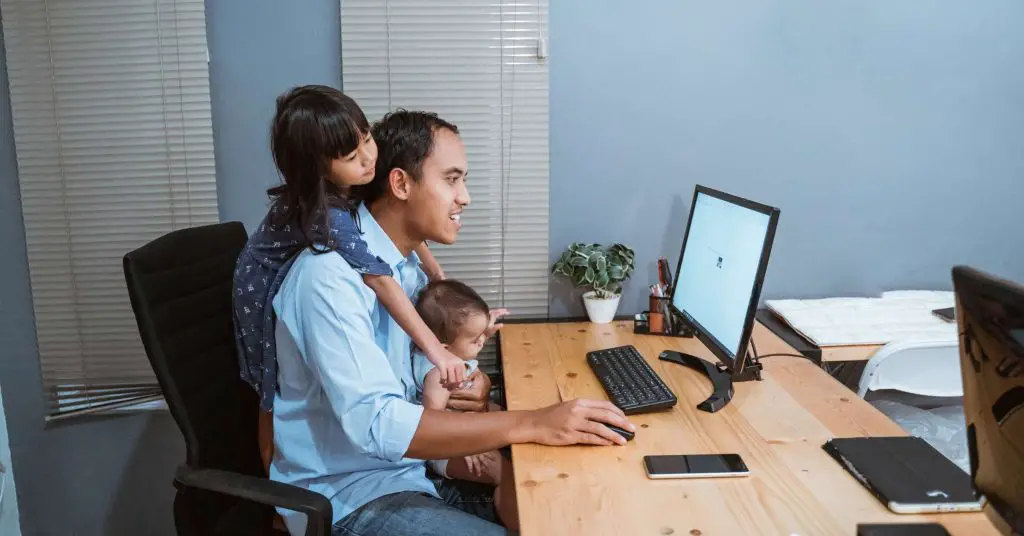 You can work from home
Unlike many other roles, software testing may allow you to work from home.  This will depend on your organisation.
With technology and the ability to connect to systems via virtualisation, I've found that quite a number of firms are allowing their staff to work from home on a regular basis.
I've also been quite fortunate that I've been able to work from home (even prior to Covid-19).
This has allowed me to spend more time with family and reduce commute time.
Always in Demand: Software is here to stay and not going anywhere
In my software testing career, if I've ever needed to take a break, it was because I wanted to, not because of lack of work.
There will always be a demand for software testers even with automation and artificial intelligence (AI).  
The Software testing industry is just getting bigger and bigger and not about to decline any time soon.
With automation, you may want to look at which direction the industry is heading, BUT the scope in terms of a career is still huge.
Common Myths
I've come across many myths about software testing over the years.  Some of them are downright laughable but I'll try and keep a straight face when I attempt to explain them.
Software testers get paid less than Software Developers
I already mentioned this above and I personally don't think you need to worry about this too much.
Software testing is 'boring'
The Cambridge dictionary defines boring as "not interesting or exciting".
It's quite a relative term.
I find baking cakes boring (probably because Im lousy at it) but eating them exciting.  Yet a baker may love baking cakes.
Like anything in life, it depends.
I'll be honest, there are some parts of the job I do find tedious but there are others which really excite me.
This is why I say you should always pick something to your strengths.  That way you'll always have an element of enjoyment and fun.
I cant answer this question for you but what I would suggest is that you take a look at what a software tester does and then work out if there are elements of this career that you feel you'll like.
Summary
Let me make it abundantly clear.
Getting into the Software testing industry isn't going to be all unicorns and rainbow.
In fact. it's probably going to be quite an uphill task at first.
You'd expect that anyway when starting any career.
Software testing IS a client facing industry.  Your end user is your client.  
This could be an external OR internal department in your organisation.
There's lots to learn, lots of pressure.
However, it's a very rewarding career knowing that you've helped in improving the quality of a piece of software that could affect someone's life.
So the $64 million question?
Is software testing a good career?
Yes, software testing is a great career. It has a fantastic scope for growth, pays well and is rewarding. You must however look at the skill sets required and role description to understand if it's something you'll enjoy for the long term.